UPDATED DAILY!

Finally. Baseball season is here. The bats are swinging and the gloves are catching. And my site is here to keep you up-to-date on the baseball world.
Vote for me in TOP BASEBALL SITES ON THE WEB!!!
View the TOP BASEBALL SITES ON THE WEB!!!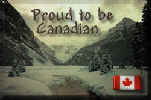 SIGN UP YOUR BASEBALL SITE HERE FOR THE TOP 25 BASEBALL SITES ON THE WEB!

Did you hear that John Smoltz is out for the season? Did you know Ken Griffey Jr. was traded to the Cincinatti Reds? Do you know who's leading the home run race? NO! Because you didn't check out the following links:

APPLY FOR MY WEB SITE AWARD! Your site needs a 6/10 or higher rating to win!
GUESTBOOK - Let me know you were here!
BIG MAC'S NEXT VICTIM
7. Mike Schmidt- 548 Home Runs
8. Big Mac- 542 Home Runs

WEEKLY TRIVIA QUESTION:
Who has the highest career Batting Average? What is the batting average?
CONGRATS! SOMEONE HAS SENT IN THE ANSWER, AND I AM PROCESSING IT NOW! Sorry for the delay!
If you think you know the answer, send it, along with your Name, Email Address, and URL to: sportsdude@baseballmail.com
The Winner gets their info and a message of their choice posted on the WINNER'S LIST!

I had too many predictions on the site, so click on PREDICTIONS to see them.

Don't forget to bookmark my site so you can come back every day to see what's going on in the baseball world!




If you have any comments or suggestions to make my site better, they are greatly appreciated.



DID YA LIKE MY SITE? TELL YOUR FRIENDS!





VOTE ME AS A TOP 50 BASEBALL SITE BY CLICKING THE IMAGE!
Baseball Talk And Baseball NewsFrom The FANS Point Of View!!!